Solutions For Your Business
nerDigital virtual Room provides secure, simple and encrypted video conferencing spaces that offer the privacy and personalized touch you deserve.
CONNECT WITH YOUR PROSPECTS
No registration, no need to download anything, and no need for passwords
Participants can join using any browser on their computer or mobile phone
Begin your conversations without any need to reserve yourself. Be free
Extreme Encryption and Maximum Data Security
Our solution does not store any personal data, nor will we ever sell your data as a commodity. Your encrypted interactions and data belong to you. We have no right to resell what is yours, nor will we ever. We promise to clearly and concisely explain our tech to you and will dedicate ourselves to upholding your privacy, anonymity, and security while you use our platform.
Business Branding to Promote Your Brand Even Further
Why not market your own brand with every meeting you schedule? We provide a true brand customized solution, to help enterprises, organizations and individuals raise awareness about their brand & products.
We Believe in Your Right To Privacy
VIRTUAL ROOM SOLUTION PRICING
Choose a plan that fits you best
Essential
Full HD Video & Audio Quality
Secure P2P Video Conferencing
Military-G 256-bit AES encryption
Customized Business Branding
H-Capacity Rooms & Webinars
Business
Most Popular
Full HD Video & Audio Quality
Secure P2P Video Conferencing
Military-G 256-bit AES encryption
Customized Business Branding
H-Capacity Rooms & Webinars
Corporation
Full HD Video & Audio Quality
Secure P2P Video Conferencing
Military-G 256-bit AES encryption
Customized Business Branding
H-Capacity Rooms & Webinars
Our customer always happy with our services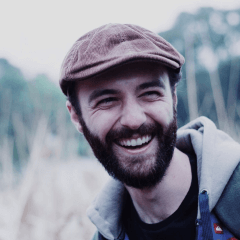 Kevin Samir — "nerDigital rose to that challenge in helping SocialPOP create effective Paid and Organic digital marketing campaigns that have led to game changing results in our ability to attract a very specific target audience in a niche market."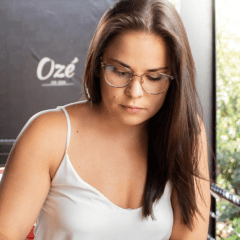 Emily Hudson — "nerDigital team is true experts in their fields. They hit the ground running, onboarding during an extremely busy time for the Foundation. They completed a full overhaul of our AdWords account and implemented new tracking all within a two-month period. "
Sam Diba — "We have had an amazing journey with nerDigital. To compare where we began to where we are now is sensational, and truthfully, we couldn't have done it without the help and guidance from our team at nerDigital. "
Matthew s — "We have got tremendous results with nerDigital's overall marketing strategy. Our SaaS company is having a massive influx of new user signups over the last two years, and it has been an unreal experience."
Andra Mayson — "Our web traffic & online presence saw an astonishing improvement due to nerDigital's marketing strategies. We have a complex system and a massive website, so we were apprehensive to begin with, but nerDigital delivered outstanding results and tremendous value."
Robert Green — "We have experienced unreal growth with nerDigital and they've helped us in many different areas with ideas and solutions that have abeled us grow tremendously. The growth for our online visitors is astonishing and we've seen a huge improvement due to efforts of search engine optimization, leading to organic traffic."
Latest Developments & News
If you're active online, I can guarantee you that you have already encountered a chatbot. In fact, a study revealed
The value of internet presence and online visibility is no more a secret of being a pillar of success for
Google Business Messages Chatbot assists customers in obtaining information about a company's services, checking product availability, store locations, making reservations
Let Us Grow &
Skyrocket Your Business